Mobile Launch - Only when you're ready!
Launching an unpolished service doesn't work on mobile.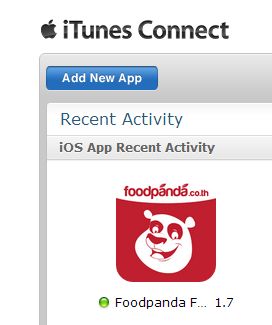 After weeks of developing the Foodpanda Apps, we couldn't wait to get them into the hands of hungry customers all over the world.
Following the "launch early" mantra, our app was far from perfect. But it was was working and generating revenue. However, thinking back to that moment now, it is clear that we were not ready.
The problem with launching apps is that updates are costly for the user. Opening the AppStore, clicking on the update tab and then tapping again to update an app. Ain't nobody got time for that! (I'm really happy that this will find an end in iOS 7.)
If the app isn't working perfectly right away and doesn't look polished, users will simply not open it after the first try. They probably won't even bother to delete it from their devices. Even if there is no alternative service!
Now, our app was good enough to be featured by Apple in the App Stores of several countries, but our service was not there yet.
At that time, we did not have the largest chains and the best restaurants available on the platform as is the case now. This lead to bad reviews in the app store of users rightfully complaining that their favorite restaurant is nowhere to be found or that we don't serve their area.
Nobody cared that we were 6 months old and in 25 countries already. I know I wouldn't. And the worst thing about bad app reviews is that they stay forever.
Fortunately, as the Foodpanda's service improved by signing up the largest chains and best restaurants and expanding geographically, this positive development was reflected by our customers's ratings, too.
While I can't say whether the average rating has a negative impact on CAC, it is something I would assume to be true. At least for organic downloads ratings correlate with search rankings.
Unlike on the web, I'd launch a mobile app/service rather a bit later when everything works well and is ready (vs. launch early and often). Instead of making it available everywhere, I would only activate it in my strongest region first. Or create a soft launch in order to get my hands on some real customer data.
We're following the soft launch strategy with some of our E-Commerce Ventures and so far it has been working out for us. No matter what you do, make sure to cover the essential mobile apps QA.
Subscribe
Every 1-2 months, I ship short snippets along with news I found insightful, plus any new essay directly to your doorstep (inbox). Subscribe! It will help you figure out what's going on now and what will happen next.